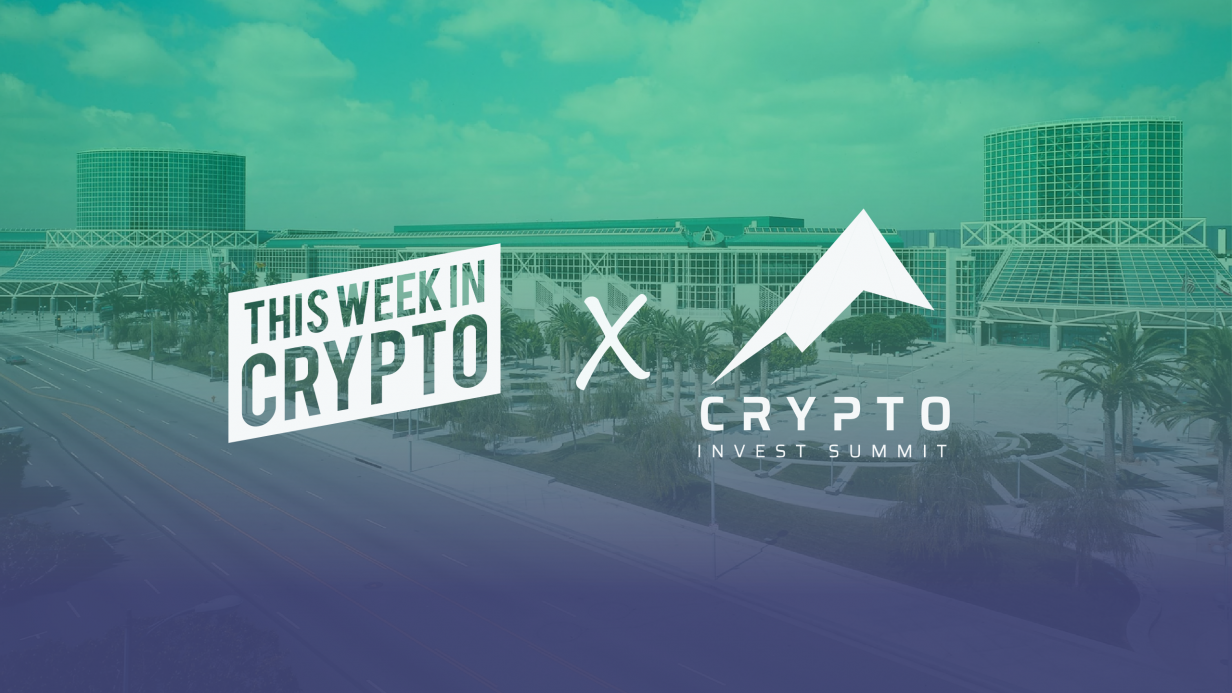 TWIC x CIS Partnership
We're excited to announce our media partnership with Crypto Invest Summit (CIS), the largest cryptocurrency investment conference on the West Coast. CIS is part of LA Blockchain Week which includes The Global Hackathon and UCLA Blockchain. The conference attracts thousands of crypto enthusiasts to the Los Angeles Convention Center each year and brings together insightful presenters, educational panels, and leaders in the fintech industry.
We're excited to cover the event and interview presenters on the latest in cryptocurrency. As part of our partnership, This Week in Crypto listeners can get 20% off general admission by using promo code TWIC20. We will also be having ticket giveaways, so be sure to join our mailing list to stay in the scoop!