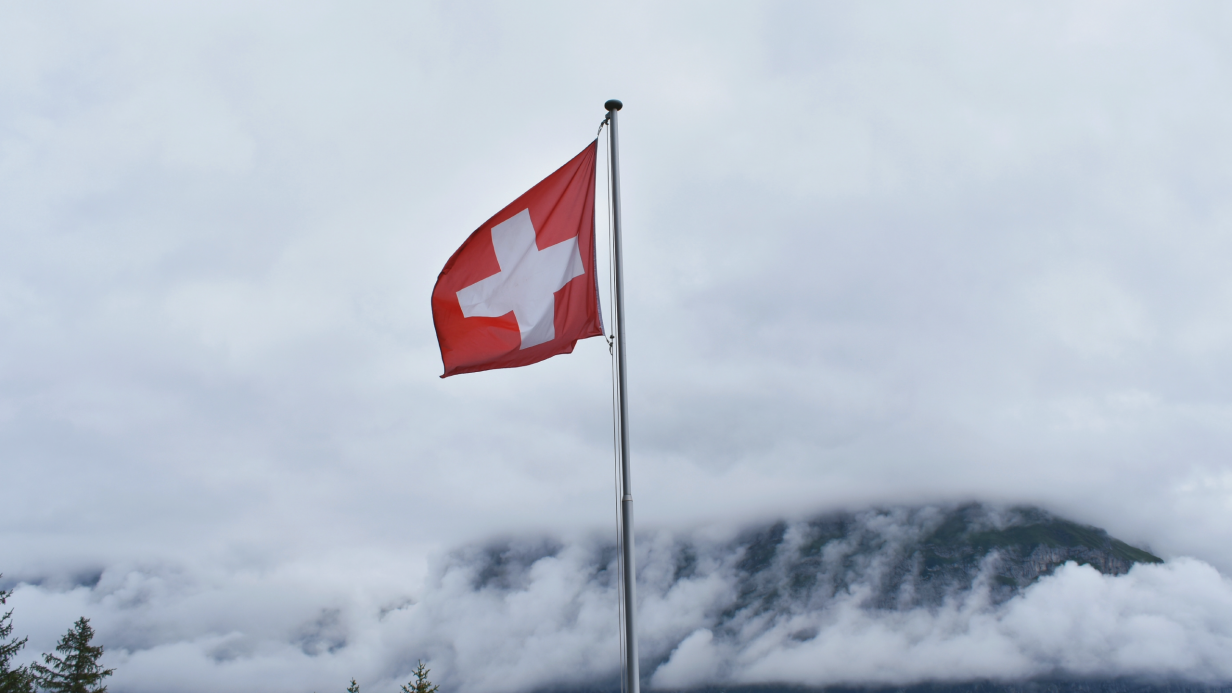 Sept. 11th: FINMA Releases Guide on Stablecoins 'Same Risks, Same Rules'

This is your daily roundup for Wednesday September 11th, 2019. The Libra Association is seeking a swiss payments license, Mastercard partnered with R3 to pilot a cross-border payments solution, and Binance US is planning to open deposits next week.
☕ Buy Me A Coffee: https://glow.fm/mota
FINMA Stablecoin Guidelines
The Swiss Financial Market Supervisory Authority known as FINMA has released new stablecoin guidelines today. The report notes an increase in stable coin' projects since 2018. FINMA confirmed that they received a request from the Libra Association for an assessment of its Libra project under Swiss supervisory law.
FINMA will treat stable coins just like existing blockchain-based tokens, with a focus on the economic function and purpose of a token. FINMA states "The requirements under supervisory law may differ depending on which assets (e.g. currencies, commodities, real estate or securities) the 'stable coin' is backed by and the legal rights of its holders." The Libra Association is seeking a swiss payments license, as they asked FINMA for an assessment of how they would classify the planned Libra project and issuance of a 'stable coin' under Swiss supervisory law.
According to Reuters, the Libra Association stated "We are engaging in constructive dialogue with FINMA and we see a feasible pathway for an open-source blockchain network to become a regulated, low-friction, high-security payment system." This comes subsequent to FINMA's existing guidelines for initial coin offerings (ICOs).
Mastercard Pilots Cross-Border Payments Solution
Mastercard has partnered with enterprise blockchain software provider R3 to pilot a new blockchain-powered cross-border payments solution. The project aims at connecting faster payments schemes with banks backed by Mastercard's clearing and settlement network. According to R3, the platform will be built on Corda Enterprise, the commercial version of R3's open-source Corda Network. 
Peter Klein, executive vice president of the new payment platforms at Mastercard stated ""Developing a new and better cross-border B2B payments solution by improving worldwide connectivity in the account-to-account space is central to Mastercard's ambition. Our goal is to deliver global payment infrastructure choice and connectivity as demonstrated through our recent strategic acquisitions and partnerships, including our relationship with R3." This comes after Mastercard acquired global payments company Transfast this July.
Binance US To Launch Next Week
Binance US is planning to open registration and deposits next week on September 18th. After registration, six cryptocurrencies will be available for deposits including bitcoin, ethereum, XRP, bitcoin cash, litecoin, and tether. The new U.S. exchange will not offer services in New York due to the 'BitLicense' regulatory requirement. As of August, Binance had not yet applied for the license. The launch of Binance US comes after the exchange banned U.S. customers in June following regulatory uncertainty.
CoinGecko Launches Trust Score 2.0
In an effort to bring more transparency, CoinGecko has upgraded its "Trust Score" metric to include exchanges' API technical coverage, scale of operations, estimated cryptocurrency reserves and regulatory compliance.
CoinGecko first revealed it's initial Trust Score system in May 2019 in order to combat fake trading volume among cryptocurrency exchanges. According to the Trust Score 2.0 system, Binance, Bitfinex, Bittrex, Poloniex and Coinbase Pro are rated as the top 5 crypto exchanges.
Lubin Joins Hyperledger Board
Ethereum co-founder Joseph Lubin is joining the governing board the Hyperledger project by the Linux Foundation. ConsenSys recently became a Hyperledger premier member, saying it will work on interoperability between blockchains and promote standards to support enterprise-grade blockchain environments.