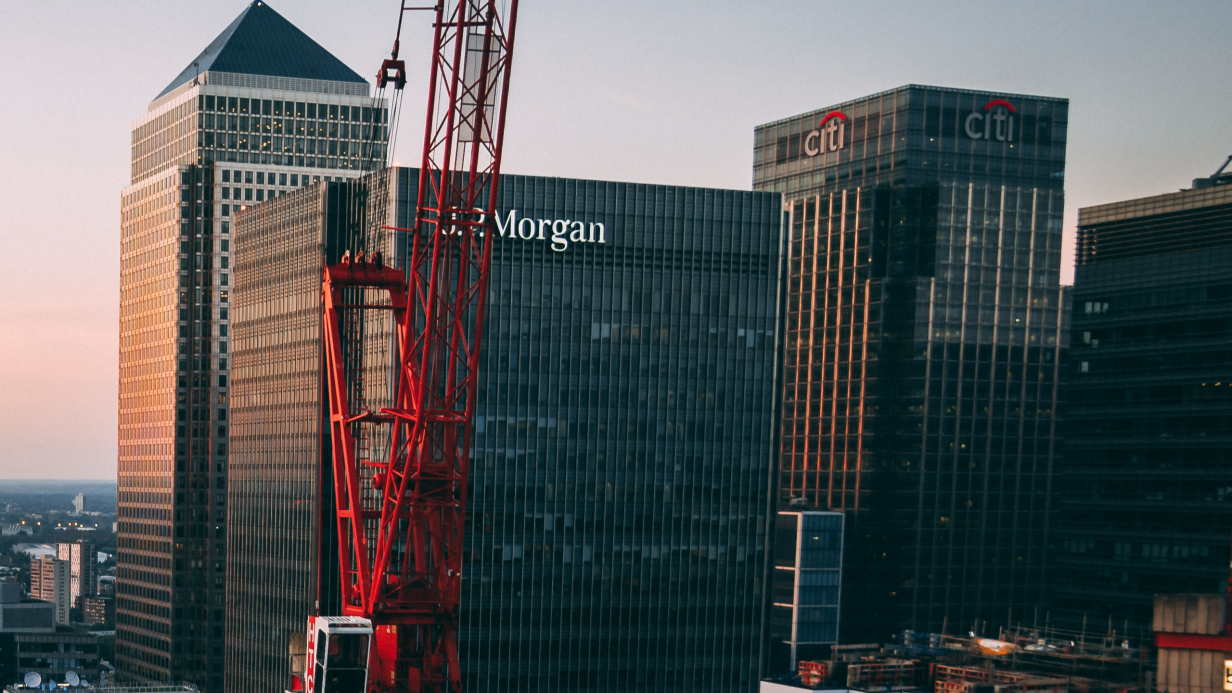 Sept. 20th: OCBC Joins JPMorgan Interbank Information Network

This is your daily roundup for Friday, September 20, 2019.  OCBC joins JPMorgan's blockchain initiative, CME Group plans to launch bitcoin options in early 2020, and the U.S. Financial Services Committee plans to question the SEC about cryptocurrencies next week.
☕ Buy Me A Coffee: https://glow.fm/mota
Upcoming Financial Services Committee Meeting
The U.S. Financial Services Committee plans to question the Securities and Exchange Commission (SEC) about cryptocurrencies and Facebook's Libra project next week. The hearing will cover the SEC's actions around the cryptocurrency space, as well as private markets vs. public markets; public company disclosures; enforcement; and fiduciary responsibilities. The SEC is currently reviewing two bitcoin ETF proposals, filed by Bitwise Asset Management and Wilshire Phoenix.
OCBC Joins JPMorgan's Blockchain Initiative
Southeast Asia's second-largest bank, OCBC has joined JPMorgan's Interbank Information Network, a permissioned blockchain built on Quorum and developed in-house by JPMorgan. The Interbank Information Network is designed to enable more than 300 member banks to exchange information in real-time as a way to verify that a payment has been approved.
John Hunter, global head of clearing for JPMorgan Chase stated "The intent with IIN was always to develop a meaningful ecosystem of bank users, all focused on harnessing emerging technologies such as blockchain to better address the complex cross border payments industry." The Interbank Information Network plans to have 400 members by the end of 2019.
Ripple Avoids Securities Question In Lawsuit
Ripple has filed a motion to dismiss a lawsuit claiming it violated U.S. securities laws by selling XRP. Rather than address claims that XRP is a security, the motion to dismiss claimed that the plaintiff, Bradley Sostack, does not have standing to file a complaint due to an expired statute.
In the filing, ripple states "Purchasing XRP is not an 'investment' in Ripple; there is no common enterprise between Ripple and XRP purchasers; there was no promise that Ripple would help generate profits for XRP holders; and the XRP Ledger is decentralized" further adding that "because XRP is a currency, it cannot also be a security under law."
Ripple has beefed up it legal team, bringing additional lawyers on board to work on the case, including former SEC Division of Enforcement director Andrew Ceresney.
CME Group Bitcoin Options Q1 2020
CME Group has announced that it will offer options on its bitcoin futures contracts starting in Q1 2020. CME said the launch of bitcoin options is aimed to provide clients with additional tools for precision hedging and trading. The launch is pending regulatory review.
CME's rival Intercontinental Exchange and its subsidiary Bakkt will begin offering a new futures product. Unlike CME's cash contracts, Bakkt will be offering a physically settled product, meaning customers will receive actual bitcoin instead of the cash equivalent.
Verizon Granted Patent For Blockchain Based SIM
Verizon has been granted a patent to create virtual SIMs on a blockchain. The patent describes how a physical SIM card can be replaced by a software equivalent of a virtual SIM, secured with blockchain-based encryption.
According to the patent, users could be able to accept new vSIM certificates into a user account, transfer a vSIM among client devices associated with the user account, or deliver a vSIM certificate to another user.