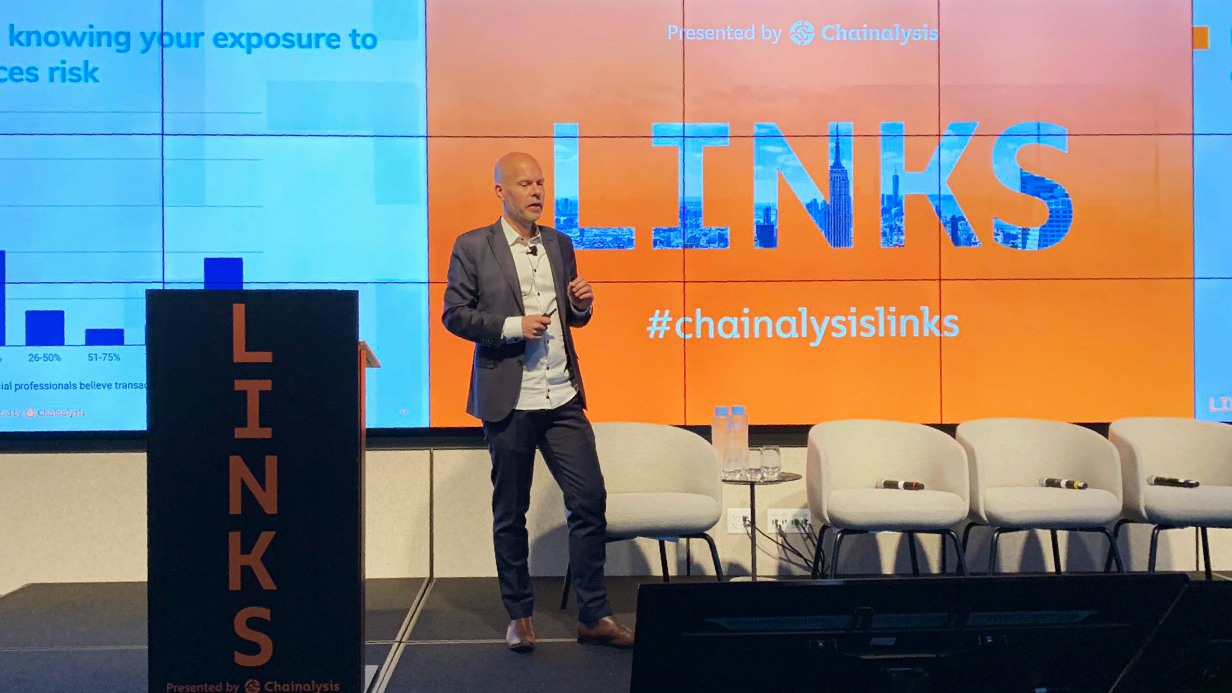 Nov. 21st: Chainalysis Lays Off 39 Employees

This is your daily roundup for Thursday, November 21, 2019. Chainalysis lays off 39 employees, Shanghai police allegedly raid Binance offices, and Silvergate Bank announces plans to launch crypto lending and custody services.
South Korean Exchanges To Register With FSC
South Korean regulators are now requiring virtual asset exchanges to register with the Financial Services Commission (FSC), under a new amendment to the nations Special Financial Transactions Information Act.
The new legislation follows AML guidelines set forth by the Financial Action Task Force (FATF), further requiring exchanges to have real name virtual bank accounts. According to the amendment, exchanges who fail to register with the FSC would face up to five years in prison or a fine of up to 50 million won. Exchanges without real-name virtual accounts would be forced to shut down. Currently, there are only four exchanges in the country with real-name virtual accounts, including Bithumb, Upbit, Corbit, and Coinone.
According to Jae-Jin Kim, secretary general of the Korea Blockchain Association, "It is expected to be the first step in the development of consumer protection and a stable market," progressing the industry to a regulated system, like that of financial institutions and banks.
Chainalysis Lays Off 39 Employees
Chainalysis has let go 39 employees across the entire firm. Maddie Kennedy, director of communications at Chainalysis, says the company is focusing on profitability and shifting resources into product teams and a go-to-market strategy. Kennedy added on to say that the layoff is a preemptive measure to the possibility of an economic downturn, stating that "we think that acting now is best for the long-term health of the business."
In April, the company closed a Series B funding round with $36 million, raising a total of $53.6 million to date. Chainalysis provides compliance and regulatory software for tracking illicit activity across different cryptocurrencies. The company says over 140 companies and 20 governments use their products.
Binance Enters Indian Market
Binance has acquired India-based peer-to-peer bitcoin exchange WazirX for an estimated $10 million. This marks a risky move by the exchange as the Reserve Bank of India (RBI) has banned financial institutions from servicing businesses dealing in cryptocurrency, essentially preventing fiat-to-crypto exchanges from operating in the country.
An Indian committee of regulators even recommended for all cryptocurrencies, except those issued by the state, to be banned in India. However, Binance, has already launched Indian rupees on its Binance Fiat Gateway. As a "workaround" to the ban, Binance says users of WazirX will soon be able to buy Tether with rupees via WazirX and use USDT to trade any cryptocurrency offered by BInance.com.
Binance CEO CZ stated "The acquisition of WazirX shows our commitment and dedication to the Indian people and strengthen the blockchain ecosystem in India as well as another step forward in achieving the freedom of money." If proven successful, Binance will be one of the first and largest fiat-to-crypto exchanges in India.
Silvergate Introduces Crypto Lending Service
Silvergate Bank is planning to launch a cryptocurrency lending product this quarter and settlement and custody services for digital assets by June 2020. Silvergate CEO Alan Lane says the IPO is providing fresh capital for new products to meet the rising demand from institutions for full cryptocurrency lending and deposit solutions.
The new lending product will enable clients to borrow fiat currencies from the bank using bitcoin holdings as collateral. Lane believes that cryptocurrency price volatility will increase trading volumes and bank deposits. Silvergate Bank (SI) concluded its $40 million IPO on Nov. 12th and is currently listed on the New York Stock Exchange.
Shanghai Police Allegedly Raid Binance Office
Chinese authorities have reportedly raided and shut down the Shanghai offices of Binance. According to The Block, Binance executives and at least 50 employees were forced to either work remotely or relocate to Singapore. A Binance spokesperson denied the raid, saying that the exchange doesn't have a fixed office in Shanghai. Binance CEO CZ responded to the allegation, tweeting "No police, no raid, no office. Hope you didn't pay to read that FUD block."
Rumors that Binance is opening an office in China first emerged on CoinDesk earlier this month. The Block also claims to have seen photographs of the office. The alleged raid follows a crackdown on cryptocurrency-related businesses and activities in the country. Bithumb has also denied reports claiming that it's Shanghai operations have been affected after the city government's inspection notice.
📧 Subscribe to my daily newsletter on https://mota.substack.com.