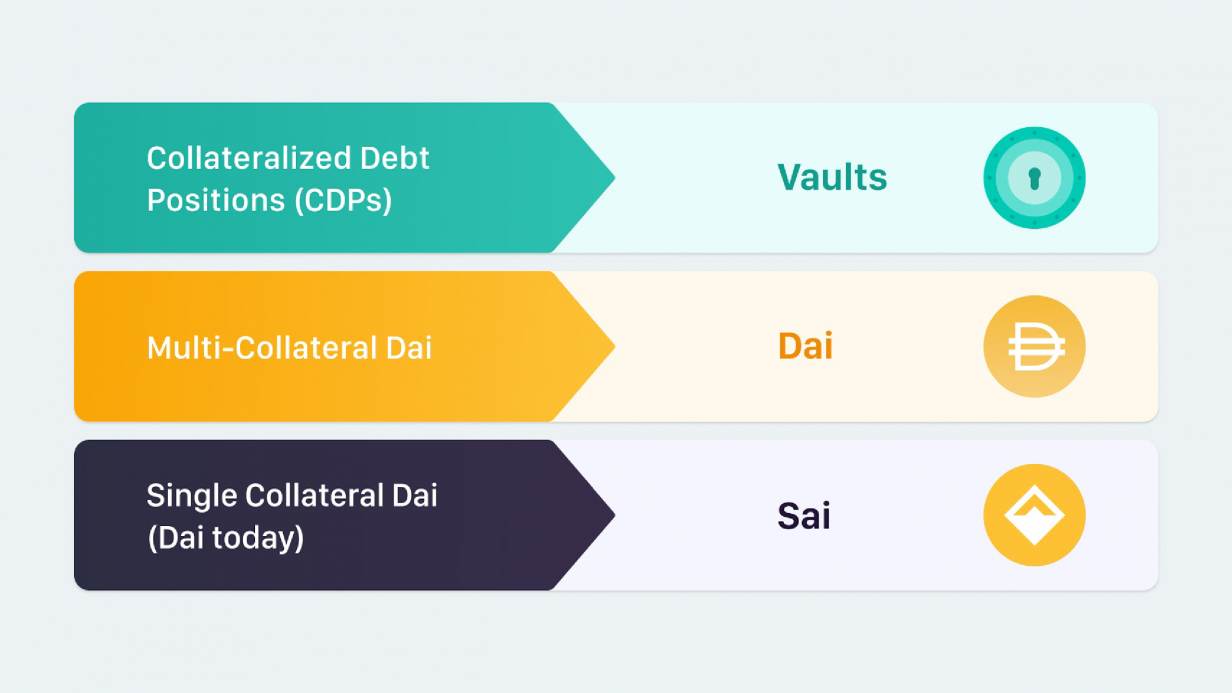 Nov. 18th: Introducing Multi-collateral DAI

This is your daily roundup for Monday, November 18, 2019. Visa introduces the LucidiTEE blockchain, the SEC reviews Bitwise bitcoin ETF rejection, and Cashaa plans to offer banking for USD crypto firms.
Visa Introduces "LucidiTEE" Blockchain
Visa has published a research paper describing the development of LucidiTEE, a blockchain system for managing the transfer of financial data among banks and third parties.
LucidiTEE processes data within a trusted execution environment (TEE) and only certain computations can be performed. This prevents any company from tampering with data. The ledger then stores all hashes of encrypted operations for history-based protocols to review when the next computation is complete.
The ideal use case for LucidiTEE is to replace financial data aggregators such as Mint and Credit Karma. Withthe idea of open banking, data would be shared directly between consumers and financial apps, reducing the data touch points across multiple companies. 
ICO Promoter Sentenced to 18 Months
ICO promoter Maksim Zaslavskiy was sentenced today to 18 months for defrauding investors and conspiring to commit securities fraud. In 2017, Zaslavskiy was responsible for the Diamond Reserve Club World and REcoin Group Foundation token sales and raised at least $300,000 for investments in real estate and diamonds that never materialized. 
He pleaded guilty last November, after his lawyers failed to get the case dismissed over "vague" securities law governing his case. U.S. Attorney Richard P. Donoghue stated "Zaslavskiy committed an old-fashioned fraud camouflaged as cutting-edge technology. The Eastern District of New York will continue to investigate and prosecute those who defraud investors, whether involving traditional securities or virtual currency"
Expanding Banking Access For Crypto Firms
A U.K.-based banking service platform called Cashaa is planning to launch bank accounts for crypto firms denominated in U.S. dollars. The new accounts will be available starting Nov. 25, with Cashaa saying they offer full banking features with access to all nations globally.
The accounts will be U.S.-based with access to ACH and SWIFT networks. Firms will have to pay an account set up fee of roughly $1,500. Archit Aggarwal, Cashaa's chief product officer, says partnering with a US bank will help Cashaa expand services to the U.S. as well as provide existing customers more opportunities. Cashaa will become the latest addition to a small but growing list of crypto-friendly banks, including Silvergate Bank, Metropolitan Commercial Bank, and the soon to be launched Founders Bank.
SEC Reviews Bitwise Bitcoin ETF Rejection
According to a notice published in the Federal Register over the weekend, the SEC's five commissioners will review the rejected bitcoin ETF put forth by Bitwise Asset Management. The bitcoin ETF was originally rejected on Oct. 9.
Matt Hougan, global head of research at Bitwise, says Bitwise did not request the review, but welcomes the opportunity to continue the dialogue with the SEC. The commissioners will have to either upholding the rejection or overturn it. The general public can comment on the rejection through Dec. 18, 2019. However, unlike the SEC's formal approval or disapproval process, there are no set deadlines for a review decision.
Introducing Multi-collateral DAI
MakerDAO has officially launched Multi-collateral DAI. DAI can now be backed by BAT and ether. The ticker for Single Collateral Dai has now been changed from DAI to SAI and CDP are now referred to as a Vaults. The upgrade includes the addition of Dai Savings Rate (DSR), a feature that pays users variable interest rate for DAI locked into Maker's DAI Savings Rate contract. The stability fee for borrowing DAI or "opening a Vault position" will also now be owed in DAI instead of Maker (MKR).
Users can currently convert their SAI into DAI on Oasis Trade. Uniswap, Bamboo Relay, and Kyber Network have said they will support trading as soon as possible. Coinbase announced they plan to automatically convert any SAI on a users account to multi-collateral DAI on December 2nd at 9 AM PST.
📧 Subscribe to my daily newsletter on https://mota.substack.com.