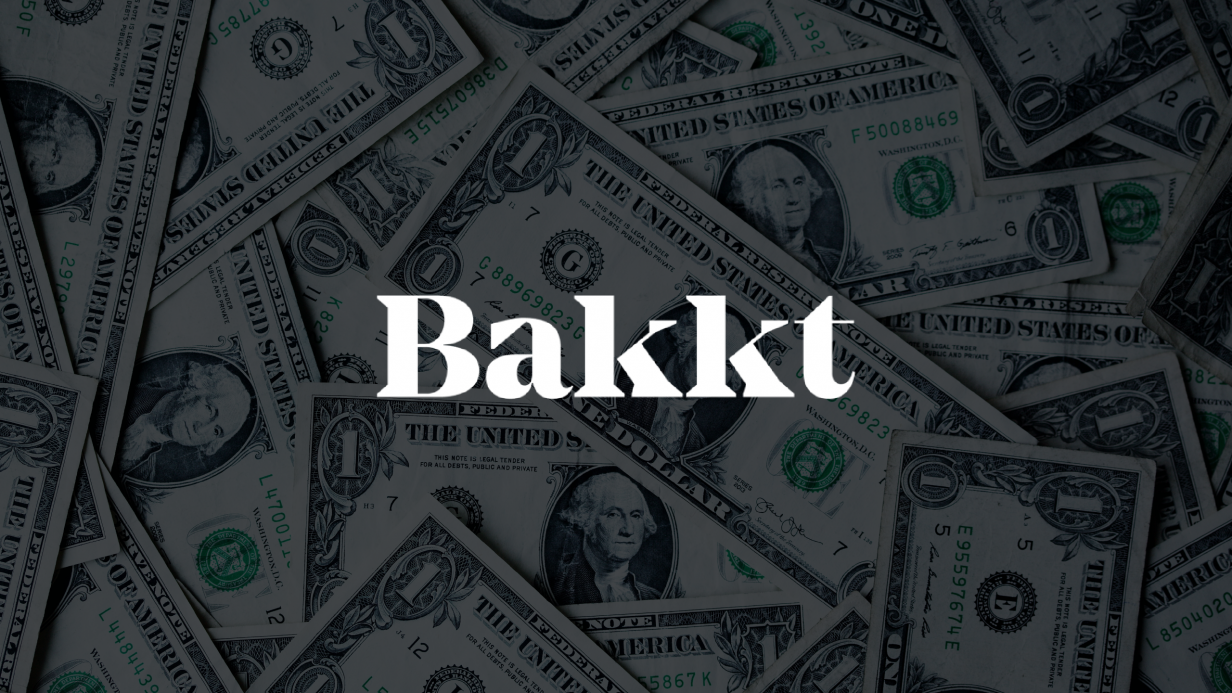 Nov. 13th: Bakkt To Offer Cash-Settled Bitcoin Futures

This is you daily roundup for Wednesday, November 13, 2019. Bakkt plans to offer cash-settled bitcoin futures, crypto.com announces a new exchange, and Telegram requests its SEC case to be dismissed.
Bakkt To Offer Cash-Settled Bitcoin Futures 
Bakkt COO Adam White announced plans to expand from its current physically-settled offerings to cash-settled futures before the end of the year. The new cash-settled monthly futures will be offered through ICE's Singapore-based clearinghouse and traded on ICE Futures Singapore.
Traders outside of Singapore will be able to access the product, similarly to how traders outside the U.S. can access its current bitcoin futures offered through ICE's U.S. clearinghouse. The cash-settled futures will be based on the data provided by Bakkt's physically-settled bitcoin futures. Bakkt also announced that it would expand its custody services to institutional clients. At the moment, only CME Group offers cash-settled bitcoin futures contracts in the U.S.
Telegram Requests SEC Case Dismissal
Telegram has requested a U.S. court to drop a case brought by the SEC – alleging that the yet-to-be launched gram token is a security. On Oct 11, the SEC secured an emergency restraining order against Telegram Group and its subsidiary developing the TON blockchain and the $1.7 billion gram token sale. The SEC Division of Enforcement alleges that Telegram would flood U.S. markets with the unlawful sale of digital tokens.
SEC Division of Enforcement co-director, Steven Peikin stated "We have repeatedly stated that issuers cannot avoid the federal securities laws just by labeling their product a cryptocurrency or a digital token. Telegram seeks to obtain the benefits of a public offering without complying with the long-established disclosure responsibilities designed to protect the investing public."
In a court filing, Telegram refuted all allegations made by the SEC, stating that "claims are without merit as Telegram's private placement to highly sophisticated, accredited investors was conducted pursuant to valid exemptions to registration under the federal securities laws and Grams will not be securities when they are created at the time of launch of the TON Blockchain,"
Telegram claims that it had voluntarily engaged with the SEC to seek guidance and avoid breaking federal securities laws and says the SEC "failed to provide guidance prior to bringing this enforcement action." According to Telegram, the gram token will constitute a currency and/or commodity, and not a security. The launch was originally scheduled for Oct. 31, but has been delayed by the SEC case. The next hearing will be held on Feb. 19.
Kik Struggles In Court
Kik is struggling in its defense against the SEC's case over its $100 million 2017 KIN ICO. Last month, Kik's legal team attempted to persuade the district court of the Southern District of New York that the SEC's case was void based on the premise that the legal definition of an "investment contract" is unclear. The SEC soon opposed the defense and the judge in the case sided with the SEC view and refused Kik's motion for discovery.
The SEC also requested for the judge to allow deposition of seven individuals after the current fact discovery deadline of Nov. 29. The judge is yet to respond to the SEC's request as the date of the next hearing is yet to be determined. Kik CEO Ted Livingstone claims the SEC's action has prompted the sale of Kik to MediaLab, a holding company with Whisper in it's portfolio.
Crypto.com Announces New Exchange
Crypto.com has announced the launch of a new exchange with a beta release on Nov. 18. At launch, the exchange will support their own CRO token, tether, ether, stellar, XRP, EOS, litecoin, and MCO. The company expects to add more assets over time including support for margin trading and access on the crypto.com app.
CEO and co-founder Kris Marszalek stated "In the next bull run, the companies that will surely thrive are those that manage to build an entire ecosystem. It's very hard for a company that offers only one type of product to compete with companies with much broader distribution that cover each of the use cases."
Crypto.com also launched a fundraising platform for blockchain startups called The Syndicate. Startups will be able to raise capital while keeping equity as digital asset issuers will provide a certain number of their tokens to Crypto.com for a discounted pre-sale open to holders of the exchange's native CRO token.
Messari Raises $4 Million
Data provider Messari has closed a $4 million funding round led by Uncork Capital with new participation from Coinbase Ventures and a former Coinbase CTO. As part of the deal, Uncork's founder Jeff Clavier was named to Messari's board of directors.
Uncork joins existing Messari investors including Blockchain Capital, CoinFund, Fabric Ventures, Semantic Ventures and Underscore VC. Founded in 2018, Messari offers investment products and data analytics via its Messari Pro API service. The firm says it has some 60 projects and several exchanges utilizing its data.