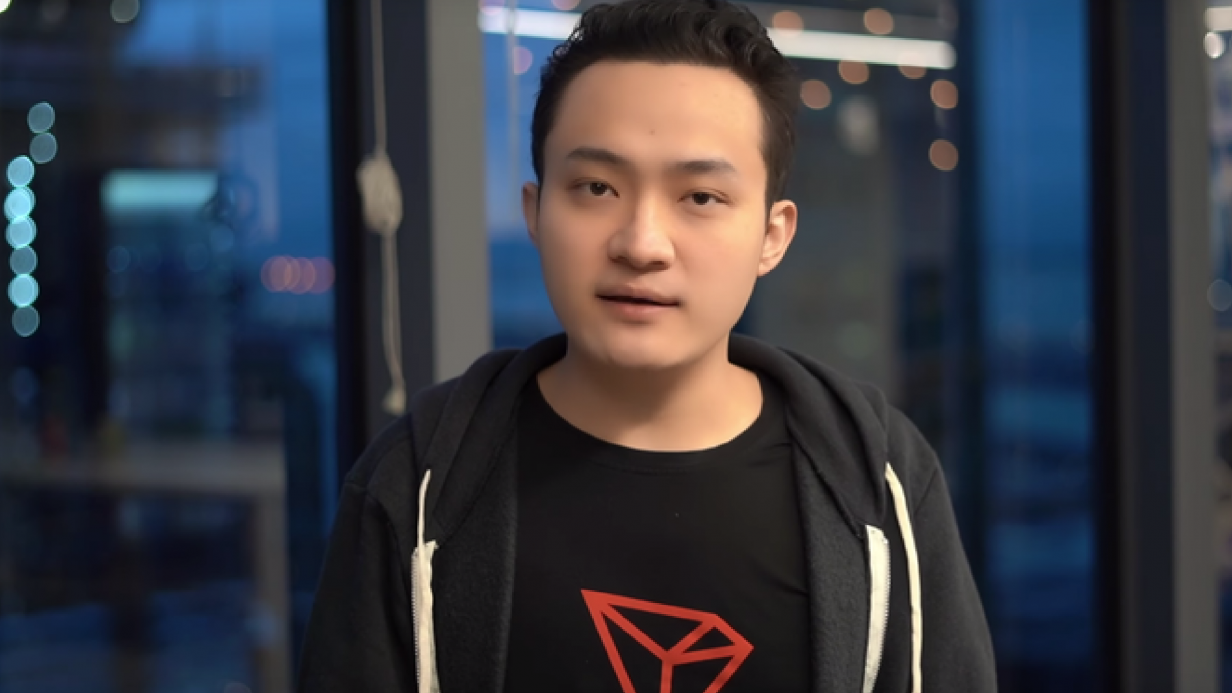 Nov. 12th: Justin Sun Admits Poloniex Investment

This is you daily roundup for Tuesday, November 12, 2019. Justin Sun admits investment in Poloniex, BitGo is processing 20% bitcoin of transactions, and Binance announces it will use the fiat gateway by Paxos Trust Company.
📧 Subscribe to newsletter
🎧 Subscribe to podcast
☕ Buy me a coffee
Justin Sun Admits Poloniex Investment
Tron founder Justin Sun admitted during a Twitter livestream that Tron is part of the investor group that recently acquired Poloniex. Sun also claimed that Poloniex is operated independently from Tron. Poloniex recently listed the TRX token and is running a campaign for Tron buyers on the exchange.
Poloniex was acquired by Circle in early 2018 for $400 million.  Last month, Poloniex announced plans to spin out from Circle into a new company called Polo Digital Assets. The new owners planned to spend more than $100 million and shift away from the US. According to Sun, Chinese users will be able to log in through a new domain called pwang.com – and the exchange will accept Chinese government IDs for KYC.
Originally founded in 2014, the exchange once processed more than 50 percent of exchange transactions. Poloniex's trading volume has since dwindled, making up for less than two percent of the exchange market.
CME Bitcoin Options In 2020
CME Group has announced it will launch options on its bitcoin futures contracts on January 13, 2020 – as long as they get a green light from regulators.
CME Group published details of the options product, saying each contract would be based on one bitcoin futures contract comprising of five bitcoin. They will be quoted in U.S. dollars per bitcoin with a tick size of $25 and will trade between 5:00 P.M. Central Time on Sundays to 4:00 P.M. Central Time Fridays.
According to CME, its bitcoin futures contracts has seen an average daily volume of over 6,500 contracts this year, which equate to roughly 32,500 bitcoin. There are now more than 3,500 individual accounts registered for trading the products, and almost half of trading volume comes from outside the U.S.
China's Central Bank Claims "Control Balance"
China's Digital Currency Research Institute says that their proposed stablecoin project should be a balance between protecting privacy and regulatory enforcement. According to Reuters, Changchun Mu, head of the People's Bank of China, said the central bank will not seek full control of users' personal details, while fulfilling authorities' need for information.
He stated "That is a balance we have to keep, and that is our goal. We are not seeking full control of the information of the general public." China's digital currency can be seen as useful validation in cryptocurrency adoption, but many worry about authoritarian surveillance and control. The central bank has said it will guarantee cash-like levels of privacy but admits it will retain the ability to track down crypto users if it suspects illegal activity, such as tax evasion and money laundering. The Digital Currency Research Institute is part of the payments division at the People's Bank of China (PBOC).
BitGo Processing Major Bitcoin Volume 
BitGo CEO Mike Belshe says that BitGo is processing more than 20 percent of bitcoin transactions. Majority volume on a single platform shows a signs of centralized power. When asked about risks to assets held by Bitgo, Belshe stated ""The big thing we do is try to remove single points of failure. BitGo's multi-signature key system secures assets, even if one layer gets breached – the clients hold the keys" BitGo recently invested in off-chain settlement systems for its institutional clients.
Binance Uses Paxos Fiat Gateway
Binance is among the first clients for Paxos' new dollar gateway. The product is integrated via APIs for exchanges. The service allows users to execute simple swaps between U.S. dollars and stablecoins. Binance's BUSD will be included in the swap options. CZ stated "Paxos is a trusted partner that keeps innovating ways to make traditional and digital assets more interoperable. The new Fiat Gateway is the fastest, simplest U.S. dollar on/off ramp for our customers. We look forward to working more closely with Paxos to integrate additional solutions,"
Binance has only recently added fiat funding options, having launched deposits in rubles and euros in recent weeks. While Paxos' Fiat Gateway will facilitate swaps between fiat currency and stablecoins, the company announced a second offering called Stablecoin Swap that allows free 1:1 swaps between Paxos-powered stablecoins.