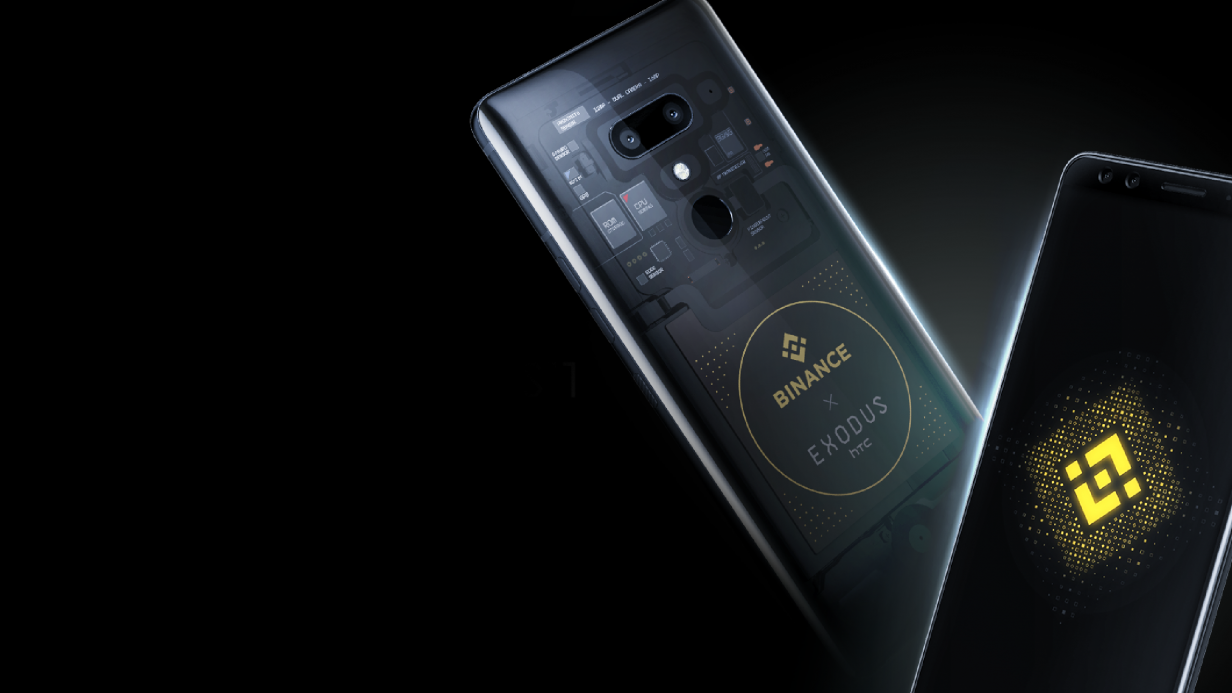 Nov. 11th: HTC Launches EXODUS 1 Binance Edition

This is you daily roundup for Monday, November 11, 2019. HTC launches the EXODUS 1 Binance Edition, Abra adds support for 60 new assets, and Polkadot explores Kadena's Pact smart contract programming language.
Chainalysis' Launches 'Kryptos' Analysis Tool
Chainalysis is building a crypto risk data clearinghouse for financial institutions. Its new product, called Kryptos, will help institutions build risk assessment models. Chainalysis' employees manually collect data and integrate updated regulatory, compliance, and business interest information into the dashboard.
Chainalysis co-founder and COO Jonathan Levin stated, "If you are in a financial institution and trying to understand who the major players are, what assets are trading, where they are registered, how their activity looks on the blockchain, and how to make sure you're managing your risk appropriately, you'll log into Kryptos and see those top counterparties you'll be wanting to do business with."
Kryptos is currently in beta, but is set to launch early next year. The product joins Chainalysis Know Your Transaction (KYT) AML software and Reactor, a product for tracing criminal money flows.
HTC Launches EXODUS 1 Binance Edition
HTC announced the release of the "EXODUS 1 Binance Edition" cryptophone. The new EXODUS 1 smartphone will integrate with Binance Chain via the device's native Zion Vault wallet. Binance and Trust Wallet apps will be preinstalled on the device and users will be able to trade on the Binance DEX.
Binance CEO CZ stated "Smartphones will play a key role in the mass adoption of crypto and smartphones are the most natural devices for a hardware wallet that is simple to use and always with you. Crypto, on the other hand, will make every smartphone both a POS terminal and payment device, cutting out most other middlemen. "
The new Binance edition of the HTC device will retail for $599 and can only be purchased with cryptocurrency through HTC's website. The first 500 purchasers of the device will each receive an airdrop of $100 in BNB tokens.
Abra Adds Support For 60 Assets
Abra now supports 60 new assets for US customers, including deposit and withdrawal tether, TrueUSD, paxos, and DAI. The daily withdrawal and deposit amounts has also been increased to $4,000 Qtum, bitcoin gold, EOS, and OmiseGo were not included in the supported assets as Abra announced earlier this year that its U.S. customers would not be able to hold those particular cryptocurrencies due to regulatory restrictions.
Internationally, Abra says it plans to expand support for over 150 cryptocurrencies. Abra is an investment application, backed by American Express Ventures, Foxconn Technology Group and First Round Capital.
Huobi Chain Goes Open Source
Huobi Chain, a regulator-focused public blockchain, is now open source and publicly available on GitHub. Nervos is providing part of the technical infrastructure for the project.
Huobi Chain hopes to enable regulators to supervise contract deployments, asset holdings, transfers, and enforcement of AML regulations. Pluggable components will allow financial institutions and regulatory agencies to freeze assets and accounts and "supervision nodes" enable regulators to contribute to the network as validators.
Huobi Group founder and CEO Leon Li stated "If major banks and financial institutions are to fully embrace and adopt permissionless blockchain technology, we need to create a safe and secure environment that makes it easier for them to transition their products and services to the blockchain."
Huobi Chain is aimed for use in financial services applications, including lending, debit services, stablecoins, STOs, exchanges, and payment services.
Polkadot Explores Kadena's "Pact" Language
The Web3 Foundation and Kadena signed an agreement to research how Kadena's programming language Pact can be integrated into different blockchain platforms, beginning with Polkadot.
Web3 Foundation head of grants Dieter Fishbein, stated "Web3 Foundation looks forward to the results of Kadena's forthcoming feasibility study, and learning more about the role the Pact language could play in the Polkadot ecosystem."
Kadena claims Pact is one of the first human-readable languages to execute smart contracts with formal verification, designed to facilitate smart contract executions among developers that use different blockchains. Kadena hopes that Pact will become universal smart contract language.