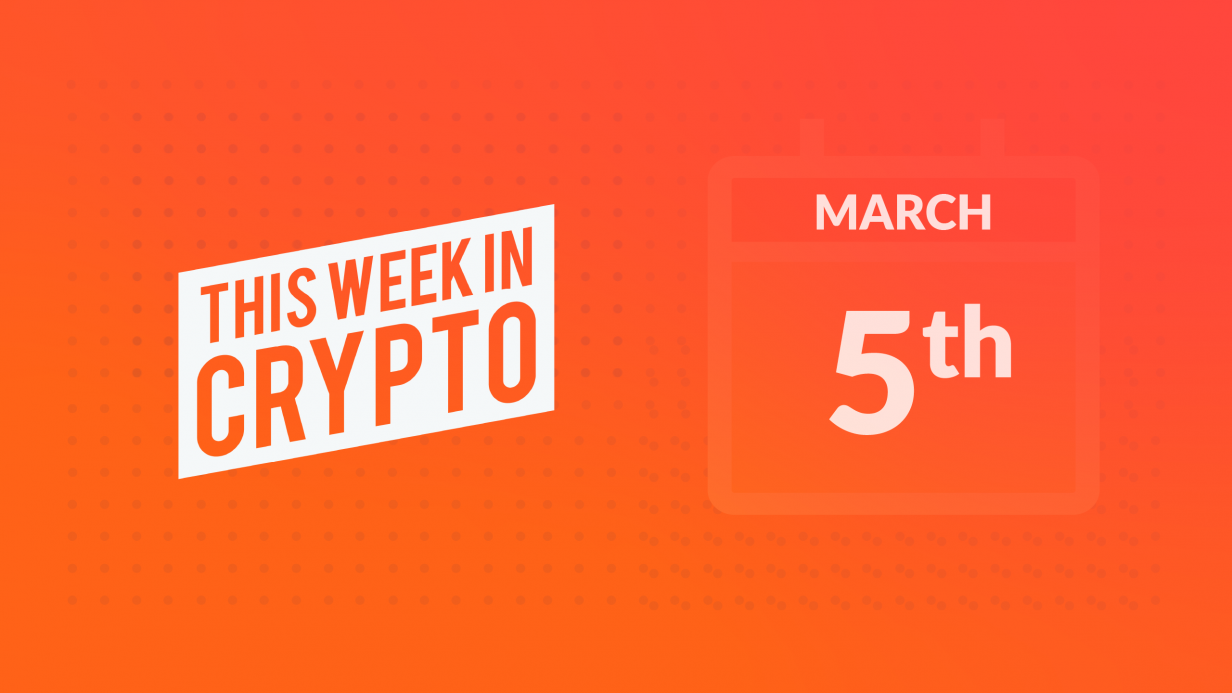 Mar. 5th: Crypto Fund Hack Results In Massive Data Leak

Quick Take
South Korean lawmakers amend the Financial Information Act in alignment with FATF guidelines.

The U.K. Financial Conduct Authority (FCA) warns BitMex it is not authorized to operate in the U.K. 

Lending startup Babel Finance reaches a record of $380 million in outstanding loans.

Trident Crypto Fund hack results in data leak of about 266,000 users registered.

Square Crypto awards grants to bitcoin developers.
South Korea Amends Crypto Regulations
South Korean lawmakers have amended the Financial Information Act, requiring local exchanges to comply with FATF guidelines and receive approval from regulators to operate in the country. If signed into law, local exchanges will need to obtain an information security management system (ISMS) license from the Korea Internet & Security Agency (KISA). 
To date, only six exchanges in the country have obtained an ISMS license from KISA, including the "big four" – UPbit, Bithumb, Coinone, and Korbit. Crypto industry executives believe the law will help to legitimize the sector as it will likely wash out low-quality and questionable cryptocurrency projects.
The legislation was voted on March 5th following a delay caused by the coronavirus outbreak. If approved by the president, the law will take effect next March and all cryptocurrency operators will need to be in full compliance by September 2021.
BitMex Not Authorized To Operate In UK
The U.K. Financial Conduct Authority (FCA) has issued a warning to cryptocurrency exchange BitMex claiming it is "not authorized" to operate in the U.K. The FCA has stated that almost all firms and individuals offering, promoting or selling financial services or products in the UK have to be authorized by them. The FCA is also planning a limited ban on selling crypto derivatives like exchange-traded notes which the regulator believes such products are "ill-suited" to retail investors "who cannot reliably assess the value and risks of derivatives or ETNs that reference certain crypto assets."
BitMex said they are working closely with their advisors to assess the situation. The warning follows reports from Kraken having received a warning from the FCA that was later removed. Kraken's compliance team said they are looking into the matter with the FCA. Warning notices against Deribit, CoinFLEX, and Bybit could follow.
Babel Finance Reaches $380m In Loans
Chinese cryptocurrency lending startup Babel Finance has reached a record of $380 million in outstanding loans as of February. Flex Yang, co-founder of Babel Finance, said the firm's outstanding loans have grown from $52 million in Q1 2019 to $289 million as of the end of last year. The demand reflects the increased interest in crypto lending during bitcoin's price surge.
According to Yang, 70 percent of the capital Babel used to originate its loans has come from crypto-interbank lenders including Genesis Capital and BlockFi. The firm has also had about $40 million as outstanding loans made to other crypto lending institutions. Initially, miners accounted for nearly 60% of loans, but demand has shifted towards institutional investors and hedge funds.
Investment Fund Hack Leaks User Data
Malta-based Trident Crypto Fund has suffered a major data leak resulting in the personal data of about 266k users posted on a number of file-sharing websites. The stolen database, including email addresses, cell phone numbers, encrypted passwords and IP addresses, was posted online around Feb. 20, along with the description of the website vulnerability that made the breach possible. On March 3, the unknown hackers decrypted and published a dataset of 120,000 passwords.
Trident is yet to post any official announcement on their website or Telegram community.
Square Crypto Bitcoin Grants
Square Crypto has awarded bitcoin developers Jon Atack and Tankred Hase grants for bitcoin development. Jon Atack has been doing bitcoin core development work for almost a year and Tankred Hase is a UX-focused bitcoin developer, whose plans include simplifying self-custody of smaller amounts of bitcoin and creating a public key server that makes it possible to text sats. Previously, Square Crypto has provided grants to a pseudonymous bitcoin Lightning Network developer and a $100,000 grant to the BTCPay Foundation.