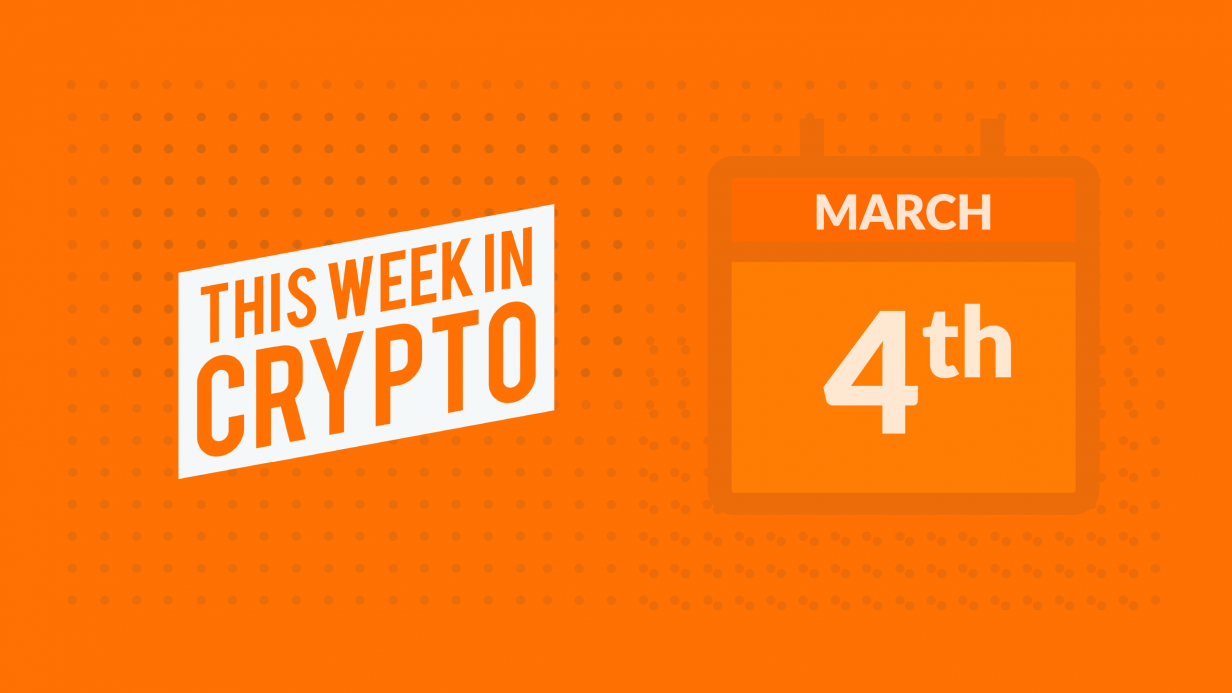 Mar. 4th: India Lifts Ban On Cryptocurrency Trading

Quick Take
The Supreme Court of India lifts a cryptocurrency ban, enabling crypto firms to access baking services.

Decrypt to launch its own token that rewards readers for interacting with brands.

ConsenSys and EY launch enterprise-targeted Baseline Protocol.

HTC announces the EXODUS 5G Hub blockchain router for running a full bitcoin node.

BitGo launches institutional lending services to its custody clients.
India Lifts Ban On Cryptocurrency Trading
The Supreme Court of India has lifted a cryptocurrency ban issued by the Reserve Bank of India (RBI), which prohibited banks and financial institutions from facilitating any service in relation to virtual currency. The Reserve Bank of India had imposed the ban back in April 2018, forcing many Indian crypto exchanges to either shut down, move abroad, or shift their services from fiat-to-crypto gateways to crypto-to-crypto and OTC trading.
A group of petitioners including the Internet and the Mobile Association of India had challenged the central bank's advisory, arguing that India should look at most other nations that are not only allowing cryptocurrency trading but also plan to launch their own virtual currencies.
Today, the higher court ruled the 2018 ban as unconstitutional. Crypto exchanges in the country will now have access to banking services. Nischal Shetty, founder, and CEO of Binance-backed WazirX says that "thousands of dormant accounts are getting activated" as a result of the ruling.
Decrypt Reader Reward Token
In partnership with token infrastructure platform Ost, Decrypt has announced the launch of its own token that rewards readers for interacting with brands. The token will be used as a way to monetize relationships with advertisers without compromising the readers user experience.
Users will earn tokens by reading and sharing articles and can cash out their rewards for gift cards. Tokens will be made available in waves sponsored by advertisers. The new model breaks away from traditional advertising and rewards readers for their attention. Decrypt expects to launch in Q2 2020 with an initial launch partner and cash-out options to be confirmed. 
Base Protocol
ConsenSys and EY have announced the launch of Baseline Protocol, an enterprise solution that enables the compartmentalization of information among collaborators without having to publicize their private records. 
The protocol makes use of messaging, digital signatures, and a zero-knowledge algorithm to create a common frame of reference to keep teams in sync. EY's global blockchain lead Paul Brody gave a use case example of a volume discount table where a smart contract will tell a subcontractor the correct volume price for a product without compromising what the entire volume discount table looks like. The project is supported by 12 companies including Microsoft, AMD, ChainLink, and MakerDAO.

HTC 5G Blockchain Router
HTC is working to launch a new blockchain router that enables users to run a full bitcoin node. The so called EXODUS 5G Hub is set to launch in Q2 and will enable users to relay transactions independent of any third party. Users hold on to their own keys through Zion vault, HTC's hardware-backed key management platform. 
HTC decentralized chief officer Phil Chen says big tech smart home devices leave users' private data vulnerable, even with end-to-end encryption. In an effort to bring privacy to the home space, the EXODUS 5G Hub has integrated with privacy apps ProtonMail, Brave, and Incognito as well as ecosystem players Binance, Compound, and Uniswap.
BitGo Institutional Lending
BitGo has announced the launch of its lending services to institutional clients. BitGo started testing the service a few months ago and has already attained nearly $150 million in open loans. Existing custody clients can begin to lend bitcoin, ether, litecoin and stablecoins. BitGo  also plans to lend out government-issued currencies including the U.S. dollar to investors who stake their cryptocurrency as collateral.
BitGo's head of financial services Nick Carmi says there's no difference between BitGo lending and the way banks do it. New York-based Genesis Trading said in January that its lending pool increased by 21 percent in the fourth quarter alone to $545 million. The majority of BitGo's loans are denominated in bitcoin.