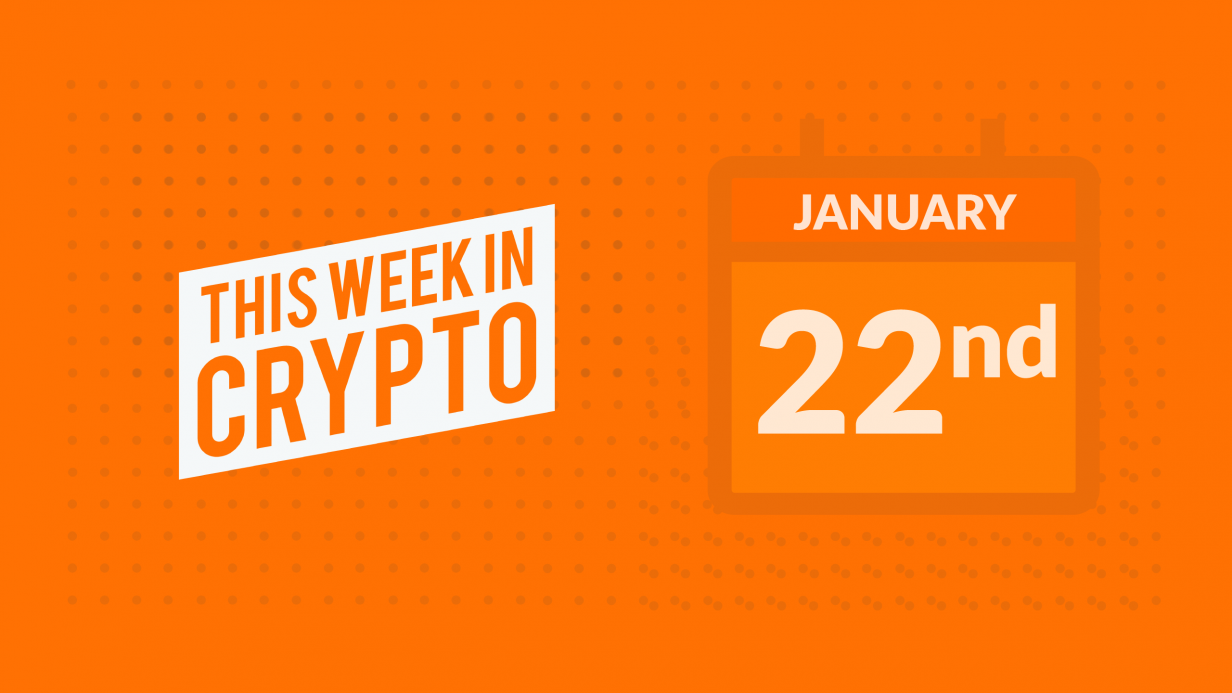 Jan. 22nd: BCH Fork Will Cut Block Rewards By 12.5 Percent

Quick Take
Bakkt plans to launch a consumer app later this year.

Bitcoin cash miners plan to execute a soft fork that would cut block rewards by 12.5 percent.

Grayscale has extended financial support for the Ethereum Classic Cooperative.

Binance has invested in open-data framework provider Numbers.

Square received a U.S. patent for a new network with seamless crypto-to-fiat transactions. 
Newsletter 👉 https://mota.fm/sub
Bakkt's To Launch Consumer App 
Bakkt will launch a consumer mobile application set to roll out later this year. Bakkt president Adam White says the app will view digital assets as any form of value that is digital, including cryptocurrencies like bitcoin. The app may also support equities and loyalty rewards.
Bakkt has been known for its institution-aimed products, which include Bitcoin futures and options. The company also offers institutional custody services, with Galaxy Digital and Tagomi as clients. In October, Bakkt CEO Mike Blandina said the firm was now focused on building the consumer app and merchant portal with Starbucks serving as a launch partner.
Bitcoin Cash Miners Plan Soft Fork
A group of bitcoin cash miners is preparing for a soft fork that would redirect partial block rewards into a new development fund. The "short-term donation plan" would cut block rewards by 12.5 percent. Jiang Zhuoer, CEO of mining pool BTC.TOP, proposed the soft fork on Medium, with support from Jihan Wu, Haipo Yang, and Roger Ver.
The funds would go to a centralized Hong Kong corporation to disperse funds accordingly to support Bitcoin Cash infrastructure. It's estimated that the development fund will receive just over $6 million in total funding. The soft fork is planned to be implemented in May 2020. 
Although a controversial topic, Zhuoer reassured the upgrade would be implemented, stating "To ensure participation and include subsidization from the whole pool of SHA-256 mining, miners will orphan BCH blocks that do not follow the plan."
It's disputed whether the five mining pools, BTC.Top, Antpool, BTC.com, ViaBTC, and bitcoin.com, will be able to force the community to accept their soft fork. At the moment, the 5 mining pools have a combined BCH hash rate of just under 28 percent, way below the required majority needed to push the soft fork.
Grayscale Extends Support For ECC
Grayscale has extended its financial support of the Ethereum Classic Cooperative (ECC) for another two years, until April 2022. Grayscale has been donating a third of its 3% fees from the Grayscale Ethereum Classic Trust to the ECC, donating over $1 million as of Q3 2019.
Created in 2017, the ECC is a public charity that directly funds development projects on the Ethereum Classic protocol, infrastructure, and related applications. The ECC plans to make the organization more sustainable and independent with an updated governance structure, in-house bookkeeping, and greater transparency. It is set to publish a detailed 2019 report by March 2020 and will start pushing out transparency reports on a quarterly basis.
Binance Invests In Numbers
Binance has invested in open-data framework provider Numbers, a blockchain protocol focused on data traceability and monetization. Binance strategy officer Gin Chao said Numbers' protocol will bring developers easy access to Binance Chain and features like hardware wallet security.
Numbers has built an open-source mobile app that fingerprints data with information such as location and time. Since 2019, the Taiwanese firm has been working with Shoah Foundation, Stanford University, and IBM for the Starling project to establish the data traceability and verification systems to pre-load the applications on Exodus, the blockchain-powered smartphone by HTC. 
Numbers co-CEO Bofu Chen said the cash injection from Binance would be used to explore more use cases for its products and speed up technological and business development.
Square Granted Fiat-to-Crypto Network Patent
And lastly, Square has been granted a U.S. patent for a new network that enables seamless crypto-to-fiat transactions. The patent describes a payment system allowing users holding different asset types to transact with one another in real-time. The network will be able to automatically exchange the sender's payment into the asset specified by the receiver. The patent suggests the system could be extended to add support for other asset classes including securities, derivatives, and loans.