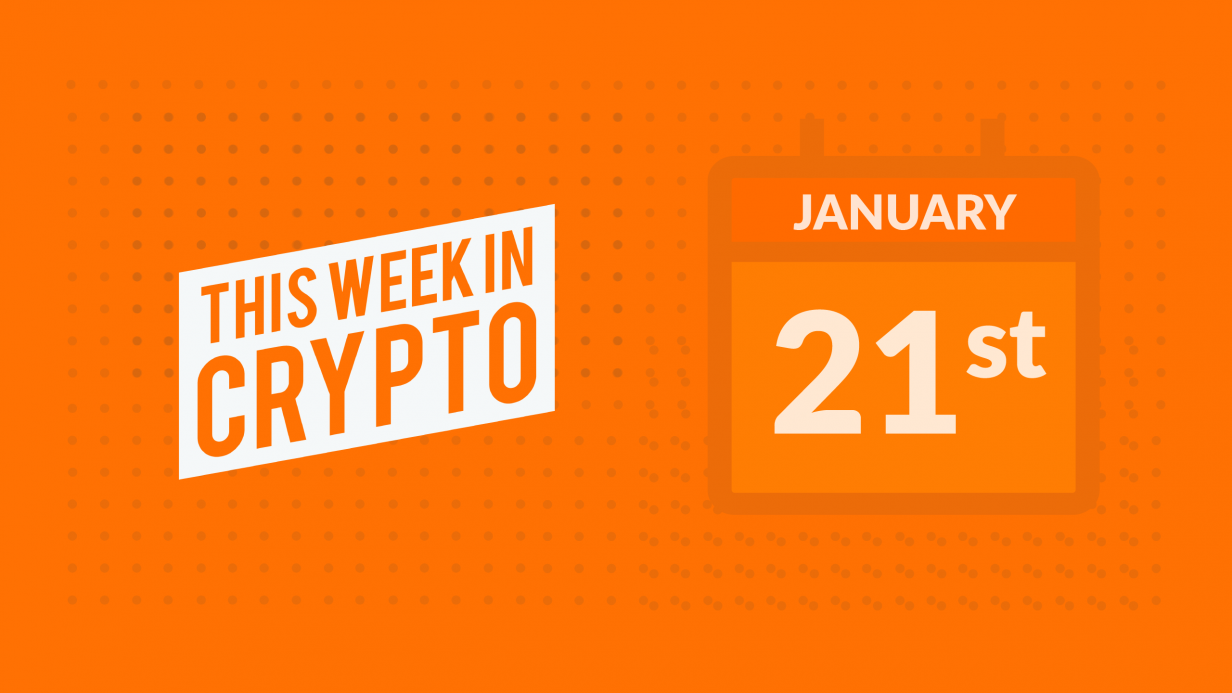 Jan. 21st: Vodafone Leaves Libra Association To Focus On M-Pesa

Quick Take
Square Crypto launched a Lightning Development Kit (LDK) for integrating Lighting on bitcoin wallets.

BTCPay Server released "BTCPay Vault," a desktop application for integrating hardware wallets.

British telecom company Vodafone left the Libra Association to focus on expanding M-Pesa.

Silvergate Bank recruits Blockstream executive Benjamin Richman.

Huobi launches a brokerage platform for institutional investors.
Newsletter 👉 https://mota.fm/sub
Square Crypto Unveils Lightning Development Kit
Square Crypto has announced the launch of a "Lightning Development Kit" (LDK) to help developers integrate Lightning with their bitcoin wallet applications. The new kit includes an API, language tools, demo apps, and other features to help developers integrate support for Lightning payments into their own wallets
Square Crypto said it considered several projects, but developer demand geared towards building on Lightning Network wallet integration. This marks the first product launch by the company since its formation in mid-2019.
BTCPay Server Launches Vault Desktop App
Open-source Bitcoin payment processor BTCPay Server has released "BTCPay Vault," a desktop application to integrate user hardware wallets into its system and allow more users to take advantage of its full Bitcoin node. 
The Vault aims to reduce reliance on third-party wallets by enabling integration between BTCPay Server and any hardware wallet. All funds are validated against users' own Bitcoin full nodes, enabling users to spend their funds on BTCPay Server without ever giving up control of their private keys. BTCPay Server is an alternative payment platform to controversial service giant BitPay.
Vodafone Leaves Libra Association
British telecom company Vodafone has confirmed its departure from the Libra Association. Vodafone will instead allocate resources previously intended for Libra to its well-established and successful digital payment service M-Pesa. A Vodafone spokesperson said the company believes it can most effectively bring affordable financial services to the world's poor by focusing on M-Pesa for the moment.
Dante Disparte, head of policy and communication with the Libra Association, addressed Vodafone's decision, stating "Although the makeup of the Association members may change over time, the design of Libra's governance and technology ensures the Libra payment system will remain resilient," 
Vodafone is the eighth company to leave the association, following PayPal, Mastercard, Visa, Mercado Pago, eBay, Stripe and Booking Holdings. Most members likely left due to concerns about increased regulatory scrutiny, which several U.S. senators have threatened. Libra will likely admit new members to the Association this year, with two-thirds majority approval from existing members.
Silvergate Recruits Blockstream Executive
Benjamin Richman, former director of business development and partnerships at Blockstream, joined Silvergate Bank as director of digital currency. The hire shows Silvergate's deepening commitment to serving digital currency clients, a niche service that most banks avoid.
Silvergate Chief Executive Alan Lane stated "We've hired other folks that are from tech companies that were providing services to some crypto companies, and we've hired former law enforcement to help us with AML/KYC/BSA, but in the pure crypto space Benjamin might be the first,"
Richman will be in charge of customer growth, taking over the duty from executive vice president of corporate development, Ben Reynolds – who will now focus on crypto-collateralized loans and obtaining a New York trust license. 
Huobi Brokerage For Institutional Investors
And lastly, Huobi Group is launching a digital asset brokerage platform institutional clients. The new platform will enable investors to use liquidity pools, a regulated fiat channel, and over-the-counter (OTC) trading via its smart order routing system and trading algorithm.
Clients will also have access to real-time trade quotes and price locks that support block trades of major cryptocurrencies and stablecoins, including BTC, USDT, HUSD, PAX, TUSD, and USDC. Support for ETH, EOS, BCH, LTC, and XRP is expected to be available later this year. Huobi also plans to expand the platform with the roll-out of custodian services, hedging products, and financing & lending services.