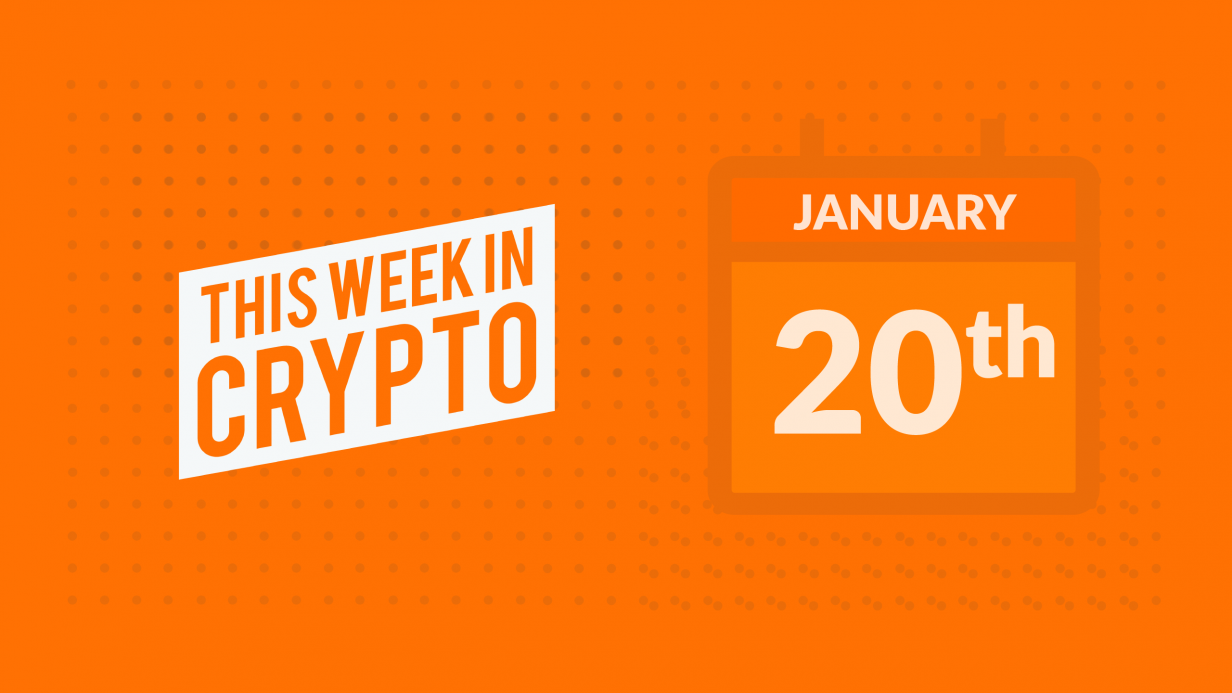 Jan. 20th: Australian Regulators Approve Raiz Invest Bitcoin Fund

Quick Take:
Bitfinex-backed startup RenrenBit yielded $1.4 million in revenue for Q4 2019.

South Korean regulators review a taxation plan with a virtual currency tax rate of 20%.

Australia-based Raiz Invest was granted approval for a retail bitcoin fund.

Mining operator Argo Blockchain grossed revenue of $11 million in 2019 and plans to ramp up production.

Open Interest for CME Bitcoin Futures spiked to over $235 million worth of positions.
Newsletter 👉 https://mota.fm/sub
Bitfinex-Backed Startup Yields $600k Profit
China-based RenrenBit, a peer-to-peer cryptocurrency lending and wallet startup backed by Bitfinex, yielded more than $600k in net income last year. The company reported that its revenue grew from only $29k in the first quarter of 2019 to $1.4 million in the last quarter of 2019.
RenrenBit's quarter-by-quarter growth rate is in line with the overall improved crypto market condition. RenrenBit brokers crypto-backed loans between lenders and borrowers seeking to borrow Chinese yuan and crypto-assets. RenrenBit takes a 15 percent cut of profits on each loan and has lent out an estimated $64 million from its own capital. RenrenBit raised $21 million in a token sale last year and is founded by well-known Chinese over-the-counter trader Zhao Dong.
South Korea Reviews Crypto Taxation Plan
South Korea's Ministry of Economy and Finance has ordered its income tax office to review a new proposal to adopt a clearer regime for taxing virtual currencies. Currently, virtual currencies are classified as capital gains, with tax rates of up to 42 percent.
The new proposal could re-classify crypto gains as "other income," which is subject to a 20% tax on 40% of total other income. South Korea has been planning to levy taxes on crypto gains since late last year. South Korea's National Tax Service (NTS) has already labeled gains earned by foreigners from crypto trading as other income and has been collecting taxes indirectly through crypto exchanges. Most recently, the NTS billed Bithumb with a $70 million tax bill.
Raiz Invest Granted Retail Bitcoin Fund Approval
Raiz Invest, an Australia-based micro-investing platform that allows users to invest spare change from everyday purchases into ETFs, is launching a fund with exposure to bitcoin. Raiz received approval from the Australian Securities and Investments Commission (ASIC) to operate in the country.
Expected to launch in June, the fund will have a 5% target asset allocation to bitcoin (BTC), with the remaining being allocated to stocks on the Australian Securities Exchange (ASX). Gemini will act as the custodian of the fund. Raiz has approximately $306 million in funds under management and 211,657 active customers. DigitalX also offers a bitcoin fund in Australia, however, the fund is aimed at professional investors.
Argo Reports 10-Fold Revenue In Bitcoin Mining 
Bitcoin mining firm Argo Blockchain generated 10 times more revenue last year, grossing just over $11 million, compared to only $985k in 2018. According to the announcement, Argo mined 858 bitcoin in the last two quarters of 2019.
Argo CEO Peter Wall stated "Our mining operations continued to generate industry-best mining margin in the last quarter despite a softening in market conditions from the previous quarter. Our state-of-the-art mining platform is performing as expected and with the expansion of our mining network on pace, along with the recent rise with the price of Bitcoin, Argo is well-placed for a strong year ahead."
Argo has since been ramping up its mining capacity ahead of the reward halving event due in May. The company currently operates over 13k devices but plans to add an additional 3,625 Bitmain Antminer T17s by the end of this quarter.
Open Interest For CME Bitcoin Futures Up 100%
Open Interest for CME Bitcoin Futures spiked alongside the increase in bitcoin's price. On Jan. 17, about $235 million worth of positions (5,329 contracts) were open on CME, compared to only $110 million in early December. Open interest is the sum of all contracts that have not expired, been exercised, or physically delivered.
Other exchanges also witnessed increased activity over the last few months. According to data analytics provider Skew, total trading volume rose in futures listed across the globe to over $25 billion.