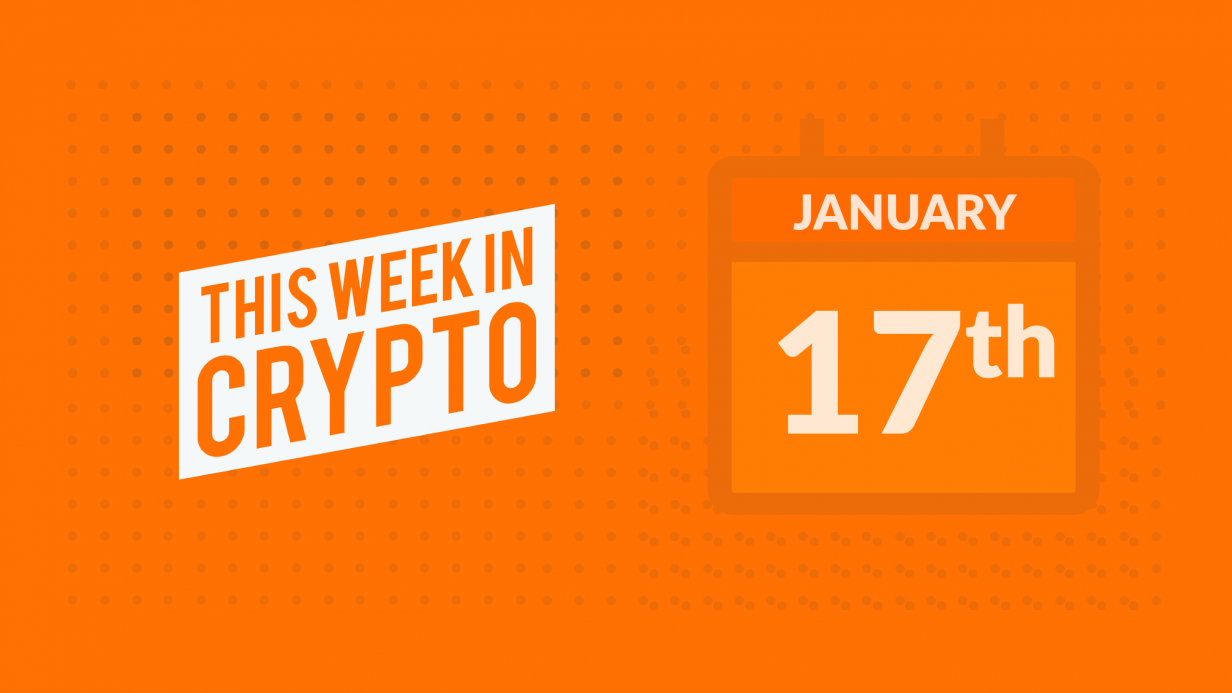 Jan. 17th: KyberSwap Leaves EU Amid 5AMLD Regulations

Quick Take:
KyberSwap leaves Malta for British Virgin Islands due to the EU's new 5AMLD regulation.

Libra forms Technical Steering Committee to oversee development of the project.

Grayscale surpasses $1 billion in total investments.

Binance is in talks with Z Corporation, a subsidiary of Yahoo Japan, to operate a joint exchange.

The SEC has filed a lawsuit against operators of Blockchain Terminal's $30 million ICO.
Newsletter 👉 https://mota.fm/sub
KyberSwap Leaves Malta For British Islands
Non-custodial exchange KyberSwap is leaving Malta due to new EU regulations that requires crypto firms to implement KYC and report suspicious activity. The Fifth Anti-Money Laundering Directive (5AMLD), that took effect on Jan. 10th, requires crypto firms to appoint someone to oversee compliance, train staff members about AML rules, and obtain information about the source of funds.
KyberSwap says the new regulations would put a high barrier for the majority of traders, both in terms of regulation and cost. The exchange will operate out of the British Virgin Islands starting on Jan. 24th. KyberSwap said its team and leadership will remain the same. KyberSwap is currently the world's second largest decentralized exchange by market share, just behind Uniswap.
Libra Forms Technical Steering Committee
The Libra Association has formed a 5-member Technical Steering Committee (TSC) to oversee the development of the Libra project. The new committee will direct the technical roadmap, guide codebase development, build a developer community, and form technical working groups to fast-track research into selected issues.
In the coming months, the committee will publish a technical governance framework describing the process by which the open source community can propose technical changes to the network and the process for evaluating those proposals.
The members are: Anchorage co-founder Diogo Monica, Union Square Ventures partner Nick Grossman, Bison Trails CEO and founder Joe Lallouz, Mercy Corps director of emerging technology Ric Shreves, and Calibra core product lead George Cabrera III. The Libra mainnet launch is scheduled for later this year.
Grayscale Investments Surpasses $1 billion
Crypto asset management company Grayscale Investment brought in $607.7 million from investors last year, surpassing $1 billion in total investments. Grayscale saw over $450 million in investments over the last two quarters of 2019. The bitcoin trust fund also brought in $193.8 million in Q4.
Grayscale managing director Michael Sonnenshein says that 71 percent of the year's investments came from institutional investors. Grayscale increased its investor base by 24%, with 36% of all clients allocating funds to more than one product.
Binance Seeks To Launch Japan-Based Exchange
Binance is in talks with Z Corporation, a subsidiary of Yahoo Japan, to operate a joint exchange in the country. TaoTao, a licensed Japanese crypto exchange and a portfolio company of Z Corporation, will also join the initiative.
According to the announcement, the three firms would harness Binance's technologies in order to build out a new trading service. Z Corporation and TaoTao would work with Japan's Financial Service Agency, to ensure the new venture is compliant with local regulations.
The news comes just days after The Block reported that Binance may soon stop serving Japanese users. Binance had said its main platform, Binance.com, will implement a gradual restriction of trading functions for Japanese residents at a later date.
Lawsuit Against Blockchain Terminal Operators
The SEC has filed a lawsuit against operators of Blockchain Terminal's $30 million ICO. The civil suit was filed against Boaz Manor, business partner Edith Pardo, and two companies in connection with the ICO. Manor is accused of hiding his criminal history by working under an assumed name. Blockchain Terminal was pitched as a crypto-version of the Bloomberg Terminal.
According to the lawsuit, "the complaint alleges that the defendants claimed to have 20 hedge funds testing technology to record transactions on a distributed ledger or blockchain. In reality, the defendants had only sent a prototype to a dozen funds, and none of the funds used it or paid for it." 
Joseph G. Sansone, head of the SEC's Market Abuse Unit, stated "Manor's brazen scheme to conceal his identity and criminal history deprived investors of essential information and allowed defendants to take over $30 million from investors' pockets." If convicted of wire fraud, the defendants face up to 20 years in prison.