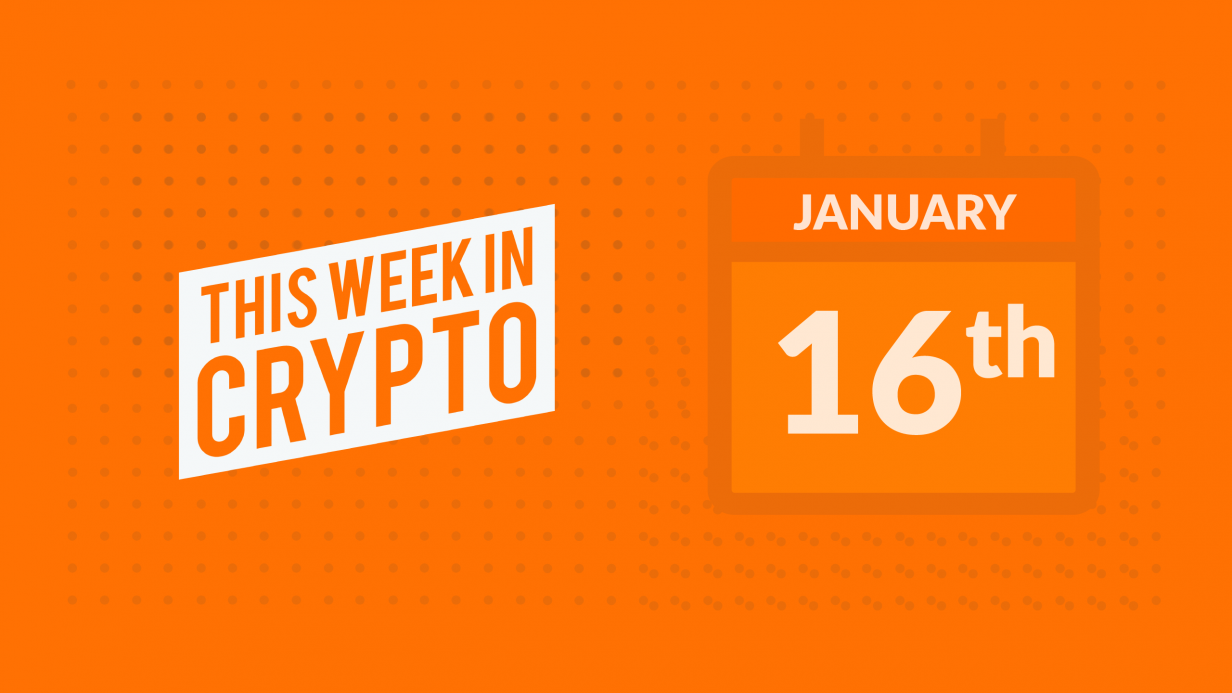 Jan. 16th: Gemini Launches "Nakamoto Ltd." Captive Insurance

Quick Take
Gemini launched Nakamoto Ltd., a captive insurance company with a $200 million insurance policy.

Former CFTC Chair Christopher Giancarlo has formed the Digital Dollar Foundation.

CSA notice suggests custodial crypto exchanges are subject to Canadian securities laws.

Lawmakers propose amendment to IRS tax code that would exempt realized gains under $200.

Bithumb seeks to nullify a $70 million tax bill. The court has 90 days to grant or dismiss the motion.
Gemini Launches Captive Insurance Nakamoto
Gemini has launched a captive insurance company to insure up to $200 million in cold storage assets held on Gemini Custody. The in-house insurance company, coined Nakamoto Ltd., was formed with the aid of insurance brokers Aon and Marsh and is licensed by the Bermuda Monetary Authority (BMA).
Gemini customers can also purchase additional insurance from Nakamoto, Ltd. for their segregated crypto assets and holdings beyond $200 million. Gemini also introduced hot wallet insurance coverage. U.S. dollar deposits held at the exchange are also eligible for FDIC "pass through" deposit insurance.
Head of risk at Gemini Yusuf Hussain says custodial coverage will allow a number of Gemini's institutional clients to continue to meet their own regulatory requirements. Introduced in September 2019, Gemini Custody is regulated by the New York State Department of Financial Services (NYDFS) and is SOC 2 Type 1 compliant.
Former CFTC Chair Forms Digital Dollar Foundation
Former CFTC Chair Christopher Giancarlo has formed the Digital Dollar Foundation, with support from Accenture, to design and push for a potential U.S. central bank digital currency (CBDC). The nonprofit's other founders include Daniel Gorfine, a former CFTC official, Charles Giancarlo, a former Cisco Systems executive, and private-equity firm Silver Lake Partners. The foundation aims to create a portable digital dollar, which can be sent as easily as a text.
Accenture, which has previously worked with a number of central banks on digital currencies, will act as the chief architect and technology partner on the project. The Federal Reserve currently has no involvement with the initiative.
New Guidance: Canadian Securities Administration
The Canadian Securities Administration (CSA) has published a notice, following a March 2019 framework, stating that if crypto assets that are securities or derivatives are traded on a Platform, such Platforms would be subject to securities legislation.
In the notice, the CSA suggests that securities laws also apply to cryptocurrency exchanges that provide users with a contractual right or claim to an underlying crypto asset, rather than immediately delivering the crypto asset to its users. This would include any type of custodial crypto exchange. In addition, foreign exchanges who on-board Canadian residents would also be subject to securities laws. Non-custodial exchanges such as Uniswap appear to be exempt from the regulations.
Virtual Currency Tax Fairness Act
U.S. lawmakers have introduced "The Virtual Currency Tax Fairness Act of 2020," an amendment to IRS tax code that would exempt realized gains under $200. Currently, even the smallest of capital gains must be reported to the IRS as federal law treats bitcoin and other "convertible virtual currencies" as taxable commodities.
The amendment could allow users to transact small amounts of cryptocurrency with peers and dapps without having to deal with the burden of a fairly complicated capital gains calculation. If passed, the bill would retroactively apply to all qualifying transactions from Dec. 31, 2019.
Bithumb Fights $70 Million Tax Bill
And lastly, Bithumb is seeking to nullify a massive tax bill of over $69 million that it recently paid to Korea's National Tax Service (NTS). The NTS categorized the exchange's cryptocurrency trading of foreigners as miscellaneous income, recognizing capital gains as "assets."
Choi Hwoa-in, an advisor to South Korea's Financial Supervisory Service, says bitcoin is not an asset under the country's current laws, and therefore, the NTS cannot levy any kind of tax. He believes the move was calculated and expects to see partial to full return of the amount paid. Last year, the NTS hit Bithumb with a $28 million tax bill. The court has 90 days to determine whether to grant or dismiss the motion.