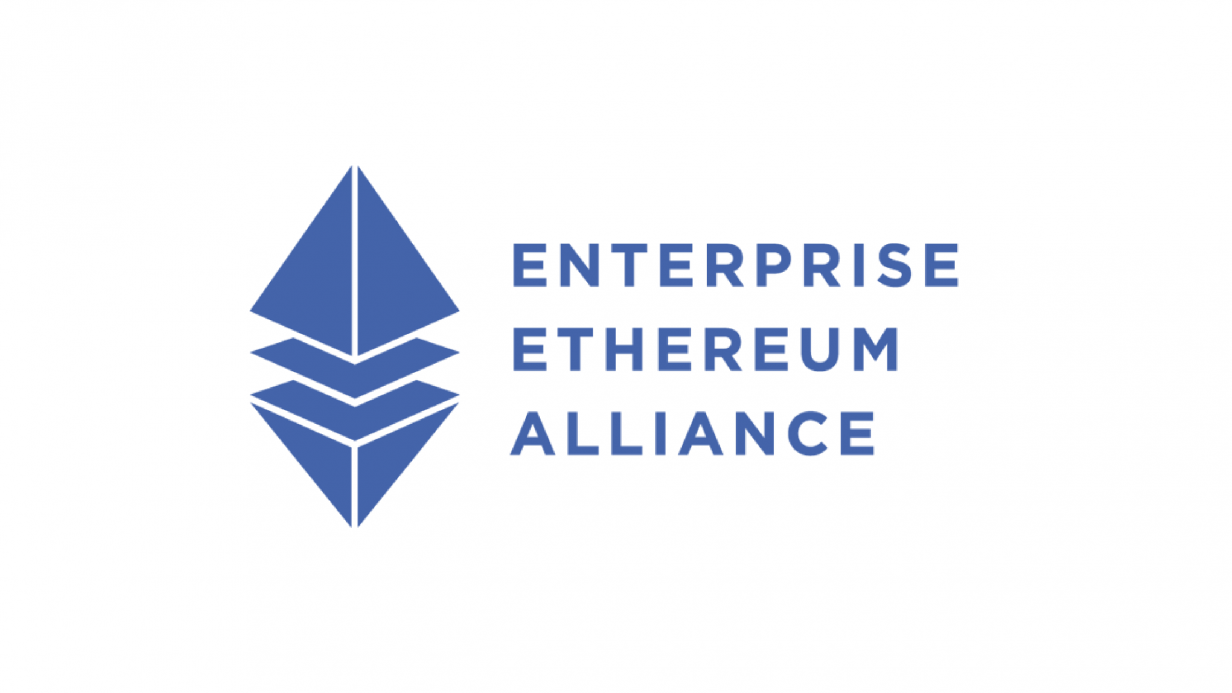 Jan. 15th: Enterprise Ethereum Alliance Launches A TestNet

TLDR:
EEA launched a TestNet in partnership with Whiteblock, enabling members to develop in a sandbox environment.

Kadena fully launched its hybrid blockchain, enabling human-readable smart contracts and interoperability between public and private chains via Pact.

Bitwise withdrew its bitcoin ETF application, but plans to refile at a future time.

Kraken acquired Australia-based cryptocurrency exchange Bit Trade.

Anchorage acquired data analytics firm Merkle Data and announced the launch of its brokerage service Anchorage Trading.
Enterprise Ethereum Alliance Launches A TestNet 
The Enterprise Ethereum Alliance (EEA) has launched a TestNet in partnership with blockchain testing and development company Whiteblock. The EEA will leverage Whiteblock Genesis, a SaaS platform for developing in a sandbox environment with a private TestNet that simulates the real-world conditions of a live and dynamic blockchain network. Members of the organization will be able to define their own scenarios, introduce their own nodes, automate transactions, test fault tolerance, and deploy Dapps, without incurring operational costs of a live environment. 
The EEA will also launch a Certification Program later this year to ensure solutions conform and interoperate with EEA standards. In light of inaccurate claims on scalability and transactions per second, Whiteblock will provide the EEA an independent and objective method of validating performance claims.
Whiteblock CEO and EEA Testing and Certification Working Group Chair, Zak Cole stated "Whiteblock's established testing methodology and tooling has been proven to accurately test complex networks at scale. We are pleased to be working alongside the EEA Testing and Certification Working Group members on this important EEA milestone."
Standardization has become a priority for the EEA as there are now hundreds of companies working on enterprise versions of ethereum. The EEA hopes this will provide a standard for interoperability between certified blockchains.
Currently, ethereum-based clients and protocols are frequently unable to communicate with each other. For example, Quorum, the privacy-centric version of ethereum built by JPMorgan, can't operate with Hyperledger Besu, which is designed to work seamlessly across private deployments and the public ethereum mainnet.
The current disconnect between Quorum and Besu is mainly in the implementation of the Istanbul Byzantine Fault Tolerant (IBFT) consensus algorithm (Besu refers to its version IBFT2). The current EEA client spec does not dictate what specific consensus algorithm must be used and the testing program is yet to be coordinated with the Ethereum Foundation.
Paul DiMarzio, director of community for the EEA, said a shift in base protocols from PoW to PoS will be evaluated by the working groups to determine if the specs should be changed. He also said that the EEA working groups are in particular looking at Byzantine Fault Tolerant consensus algorithms, primarily those related to IBFT, for potential adds to the specification.
Kadena Fully Launches Hybrid Blockchain
Kadena has announced the full launch of its public blockchain, enabling full transactions and allowing developers to deploy human-readable smart contracts. Kadena first launched its blockchain in October 2019, now having mined over two million blocks.
The hybrid platform supports interoperability between public and private chains via its native programming language with formal verification called Pact. Kadena claims that Pact addresses the security issues of Ethereum because its turing incomplete, a feature that limits some functionality, but makes smart contracts safer to write and execute.
Kadena's public blockchain functions through a braided, parallelized Proof of Work consensus mechanism, which CEO Will Martino says solves the scaling challenges of Bitcoin. Kadena will also make Pact available on Cosmos as Kadenamint, meaning developers will be able to create smart contracts using Kadena's token. Developers can write smart contracts for both Cosmos and Kadena from the same interface using Kadena's native wallet Chainweaver. Cosmos and Polkadot are also looking to implement the Pact smart contract language.
Bitwise Withdraws Bitcoin ETF Application
Bitwise Asset Management has withdrawn its application with the SEC for its proposed bitcoin ETF. NYSE Arca, the ETF's sponsor, has also withdrawn the associated 19b-4 filing for the fund. The proposal was originally rejected by the SEC in October, but the regulator said soon after that it was reviewing the rejection.
According to the filing, the withdrawal request is consistent with the public interest and protection of investors as required by Rule 47 (a) of the Act and represents that there has been no issuance, distribution or sale of the securities under the Registration Statement.
Bitwise's global head of research Matthew Hougan stated  "This is the next step towards our long-term goal of bringing a bitcoin ETF to market, and we plan to refile our application at an appropriate time. We are currently working hard on answering the questions that the SEC raised in its 112-page response to our initial filing,"
There is yet to be an approved bitcoin ETF as most applications that have been filed have either been rejected or withdrawn. The bitcoin ETF planned by Wilshire Phoenix is still under review and is expected to be ruled on by the SEC by Feb. 26. 
Kraken Acquires Bit Trade
Kraken has acquired one of Australia's longest-running cryptocurrency exchanges, Bit Trade. Kraken is aiming to position itself as the premier cryptocurrency service within the region, identifying Australia as a key growth area for retail and institutional clients. 
Bit Trade CEO Jonathon Miller stated "Australians will have access to the deep liquidity on Kraken in Australian Dollar (AUD) whilst benefiting from the fast settlement times via local Australian banking and with the security of a local Australian compliance framework,"
The entire Bit Trade team will join Kraken as part of the acquisition with Miller becoming Managing Director of Kraken in Australia. Founded in 2013, Bit Trade quickly built a strong reputation for offering intuitive and sophisticated products without compromising security or regulatory compliance. The platform combines liquidity from several exchanges into one interface. This marks Kraken's fifth public acquisition, following its most recent take over of Circle Trade in December 2019. 
Anchorage Launches Brokerage
Cryptocurrency custodian Anchorage has acquired data analytics firm Merkle Data and announced plans to launch Anchorage Trading, a brokerage service for its institutional clients. The new service lets investors store and trade their cryptocurrencies with Anchorage. The platform charges a 10 basis point flat fee per trade.
Anchorage CEO Nathan McCauley stated "Customer demand drives the market, and institutional investors want a single solution for all their crypto needs: custody, trading, staking, voting, and more. Our goal is for Anchorage to be that solution. Different providers may take different paths to meet customer demand, but given the current fragmentation across the B2B crypto marketplace, we expect to see further consolidation,"
In October, the company added a governance platform for on-chain voting and later introduced staking. The Merkle Data acquisition places Anchorage in direct competition with crypto brokers like Tagomi who also slashed its trading fees to a 10 basis point flat rate.