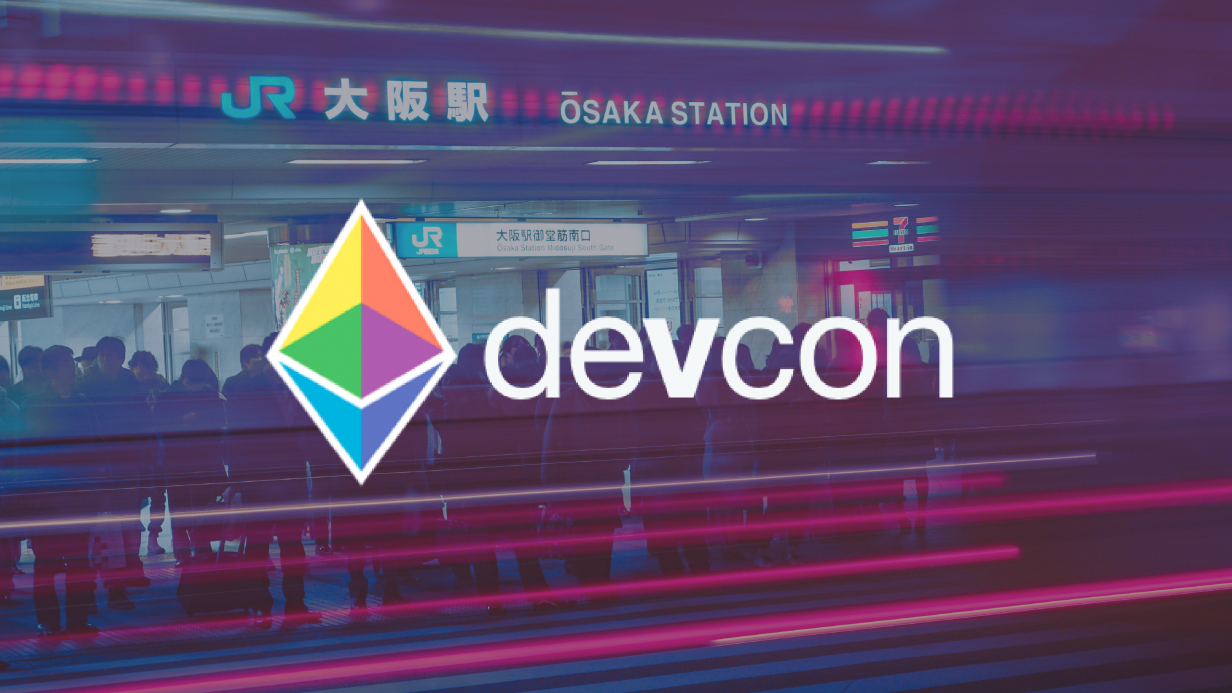 Ethereum Foundation Announces Devcon5 Sponsors
The Ethereum Foundation has announced Sponsorship and Scholarship supporters for Devcon5 in Osaka, Japan. Stakeholders from leading participants across industries and in the blockchain ecosystem have lent their overwhelming support to the Foundation's mission as the Ethereum community joins together in October. Premier supporters for Devcon5 include:
SERENITY: Casper Labs, ConsenSys, Tezos Foundation
PHASE 3+: Coinbase, ETC Labs, Runtime Verification
PHASE 2: BIFROST, EY, Golem, IOV, Microsoft, Monolith, Skale Labs, Solana, Sparkpool, Wanxiang Blockchain Labs, Witnet Foundation
PHASE 1:  Aave, AdEx, Banco Santander, Celer Network, Chainalysis, Chainlink, Crypto.com, Enterprise Ethereum Alliance, F2Pool, Global Brain, Hyperledger, iExec, Lunascape, MakerDAO, Matic Network, Oasis Labs, Offchain Labs, Quorum, Santiment, Storj, OmiseGO, Taxa Network, WIRELINE
Devcon Scholars Program
The Devcon Scholars Program is an initiative designed to provide an opportunity for Ethereum ecosystem-members from underserved communities, unique circumstances, or developing areas to attend the largest annual gathering in the Ethereum ecosystem. Now in its second year, the Devcon Scholars Program provides full scholarships to many around the world to learn, connect, and grow with others in the blockchain space, culminating in an experience to attend Devcon5 in Osaka. Please join us in welcoming those who have made this program possible through their support:
1.X FOUNDATIONAL SUPPORTERS: Consensys Academy, Digital Currency Group, MyEtherWallet 
NODE DIVERSITY SUPPORTERS: Argo Navis, Bitmain, OmiseGO, MyCrypto, Portis 
EQUITY SUPPORTERS: 1Kx, Orchid, Protocol Labs, Storj 
Phase 0 Community Sponsors
Finally, the Devcon Community Sponsorship tier has for years helped us to provide an affordable avenue for growing teams, non-profit organizations, and some other known faces in the Ethereum ecosystem to attend Devcon. Meet the 2019 Class of Devcon Community Sponsors:
Phase 0: Alis.to, Akasha, AlphaWallet, Avantgarde Finance, Bit Factory, Bitcart, Blocknative, Blockpunk, BUIDL, Cryptium Labs, Cryptoeconomics Lab, DAppNode, double jump.tokyo, eth.events, Ethereum France, Etherisc, Giveth, iden3, LayerX, LUKSO, Nanome, OB1, RandLabs, Rotki, Superblocks, Tokamak Network, Trustlines, Web3 Labs, Wolk, Zerion
—
Join the EF in thanking each of these incredible teams for their support of and dedication to the Ethereum ecosystem! This press release was submitted by press@ethereum.org.